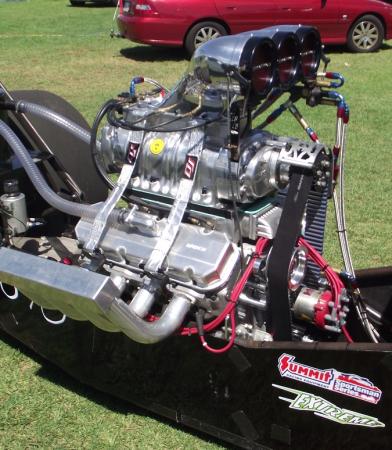 News: Biggs Dragster goes 6.54


David Biggs' Supercharged Outlaws dragster ran some great times at the Motorplex Grand Final race on April 8.
Some of the impressive numbers for the small cubed iron block/steel rod truck motor (BBC) were the sixty foot times of 0.967, 0.967, 0.984 and 0.961, with respective elapse times: Q1 6.623, Q2 6.611, R1 6.613 and the A final of 6.549 at 201.2 for the first 200mph run for the Triple B Haulage team. With over 50 passes on the motor, it is now due for a rebuild.